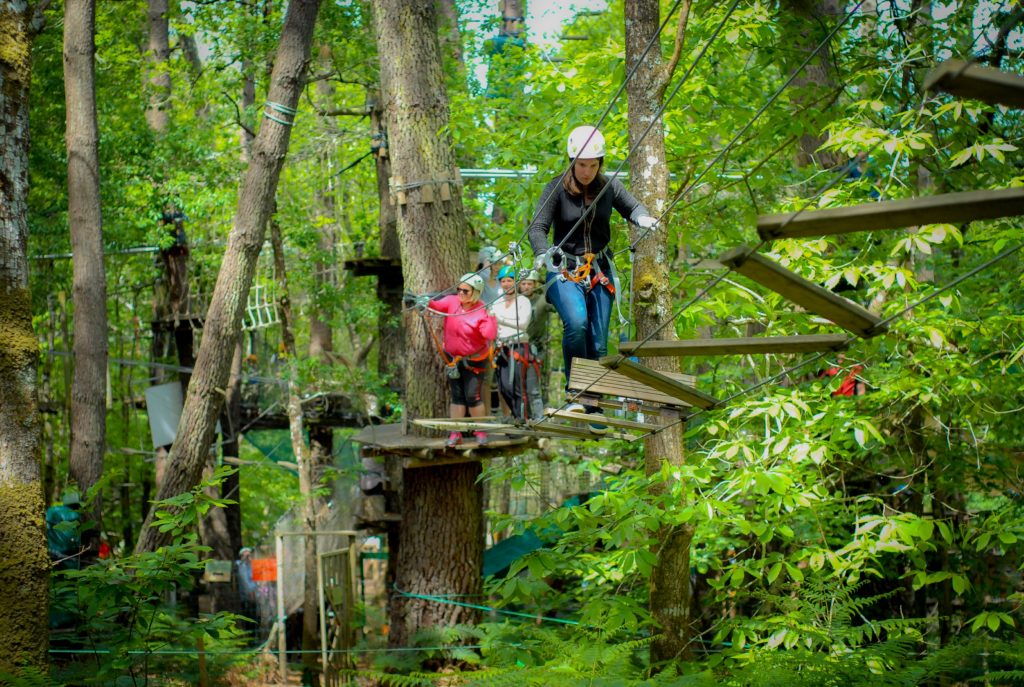 La Forêt Adrénaline
The adventure park Forêt adrénaline offers great fun for all the family in the forest! You will discover many adventure courses where you can climb through the forest from tree to tree and try your hand at Tarzan jumping.
Various adventure park formulas will allow you to enjoy courses according to your level. This adventure park is the largest  park with the theme of biodiversity and sustainable development in the West.
5 minutes from the beaches, in a quiet and shady forest of 5 hectares, the park offers more than 200 workshops, 12 fun courses, from 1m to 17m high… for a relaxing family outing or an extreme experience, it's up to you! Everyone can take on different challenges and in all weathers.
With 18 courses, you can combine safety and fun! After 2 hours of fun courses, test your balance in the "Mygale", a course without a harness, on more than 1000m² of netting, at 8m high. Discover enigma games and fun workshops in the trees and on the ground.
From 2 to 85 years old, experience 3 hours of thrills in the middle of the forest. In 2013, the park got a makeover with a new reception area and some great new features.
Enjoy a memorable moment in the heart of a preserved forest, accompagnied by qualified staff trained in tree top climbing adventures. For the little ones, there will be courses from 2 years old.